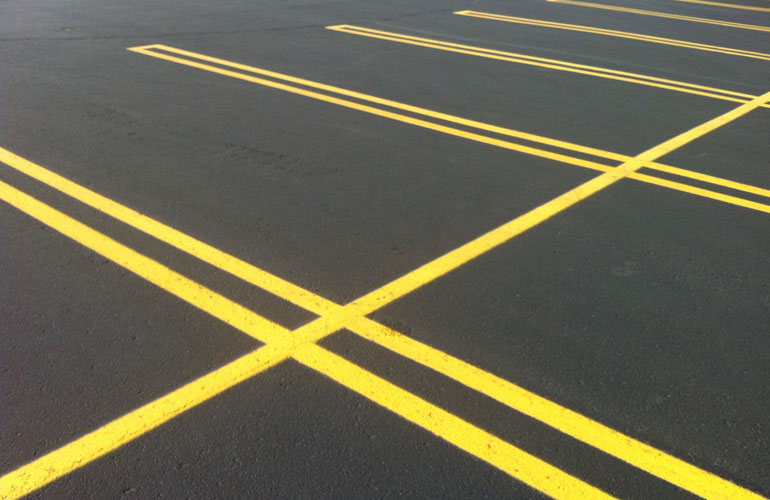 Asphalt Paving – Parking Lots
Asphalt Parking Lots are an economical solution for commercial properties.
Asphalt provides a very sharp, clean, black look which is more inviting to prospective tenants and their customers. The black color of an asphalt parking lot is also very appealing for snow melt in the wintertime. The black asphalt heats up from the warmth of the sun and melts off the snow and ice much faster.
Asphalt Parking Lots mean much quicker installation.
This is a good alternative to complete reconstruction, which can take weeks to finish. In large surface areas like parking lots, quality asphalt can be applied quick and efficiently.
Asphalt Parking Lots can last 20 to 30 years.
That variation in age can be determined by the stability of the sub-grade, the quality of the installation, the type and frequency of maintenance, the drainage plan and the climate of the region you're located in.